Nooga
Barbra´s internship at Nooga
21.06.2021
The Business Lead program is an integration program for educated immigrants in Finland and Hanken & SSE runs the program together with Hanken School of Economics. Through participating in the program, the educated immigrants can quickly contribute to Finnish business, Finnish society and advance their career at the same time. The program consists of five live modules addressing the Finnish and European business landscape and organizational culture, strategic leadership, project management, finance, and a sales and service mindset. The participants in the program also have access to a virtual learning environment and will have the opportunity to take part in mentoring. The program ends with a 3-month internship in a company in Finland.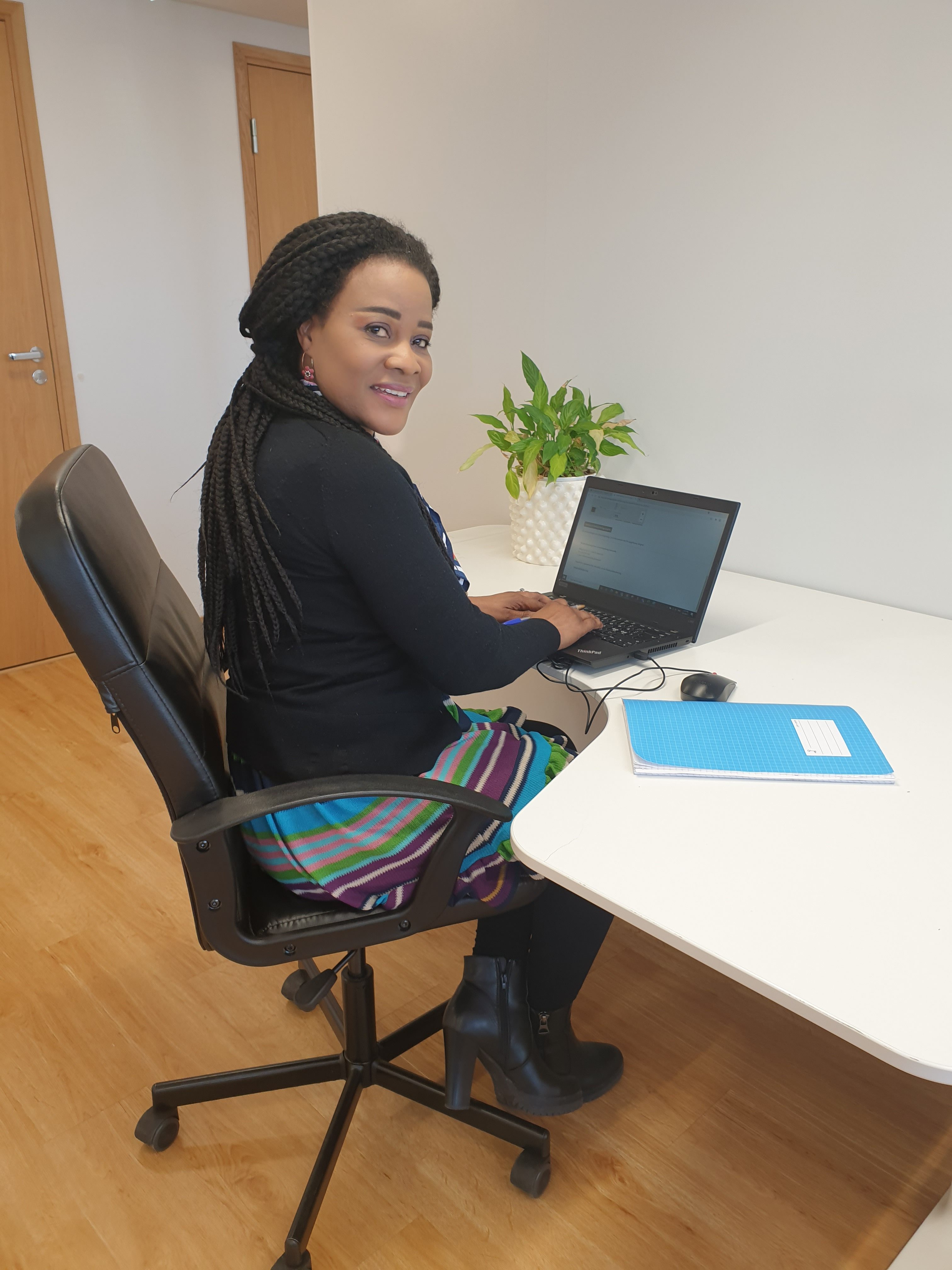 As I am one of the participants of the Vaasa 2021 Business lead program, I had access to a virtual learning environment through online learning for two months due to the Covid-19 pandemic. I had lessons on all five modules as well as having a mentor group mentoring us on ways of getting a job in Finland.
It was so interesting to learn the five modules and I gained more knowledge in all the subjects that I could use at any place of work. After completing online lessons, Hanken & SSE in conjunction with my mentor sourced a place for me to do an internship at Nooga.
During my time at Nooga, my daily tasks included translating/creating Netvisor manual in English, blog + social media updates, translating Nooga's Sales material in English, creating databases and performing analysis for Nooga Consulting, back-office tasks (posting invoices and other bookkeeping transactions on Netvisor) and projects.
While doing an internship at Nooga, I have learned new skills such as using the accounting software systems-Netvisor, Finland's accounting and bookkeeping system, Consulting, and having team meeting online.
I also learned about Nooga's company culture, the benefit of having a positive working environment, employee engagement, and work-life balance and I will use this experience over the course of my future career.
Doing an internship at Nooga allowed me to gain experience in accounting and bookkeeping and acquired more knowledge of Finland's accounting and bookkeeping system as well as Finland's working culture since the working environment in Finland is completely different from my previous working environment in England. For example, in Finland, work is more flexible, and employees can choose to work at home or at the place of work while at my previous employment (England) I always worked from 9 am to 5 pm or a similar fixed arrangement. I have also gained more confidence to go and work for any firm in Finland.
Taking an internship at Nooga has taught me how the work culture, working environment, and working life are in Finland. It was nice to have the work experience at Nooga because the staff welcomed me and made me feel like part of their team as well as giving me the knowledge, I needed for my work experience, and I am grateful to Nooga for giving me the opportunity. Once again, thank you very much Nooga!
Written by Barbra Chisanga
---